My Dream Collaboration
(a.k.a. how I help make my daughter's wish come true)
My daughter's a high school senior and has her heart set on pursuing a career in musical theater. It has come to my attention that the schools that specialize in the training she'll need (not to mention the connections) are super competitive. I'm not saying she might have a better chance of winning the lottery than attending one of her targeted schools…but I can think of one way I could make her audition memorable and give her an edge.

I'd like to employ the creative mind of French director/screenwriter/and producer Michel Gondry. Probably best known for his film Eternal Sunshine of the Spotless Mind, Gondry has also directed innovative music videos for The White Stripes, Bjork, Beck, Kanye West, Radiohead, and Paul McCartney. Not too shabby a resume, am I right? One thing he hasn't delved into would be the challenge of a one-of-a-kind musical theater audition video.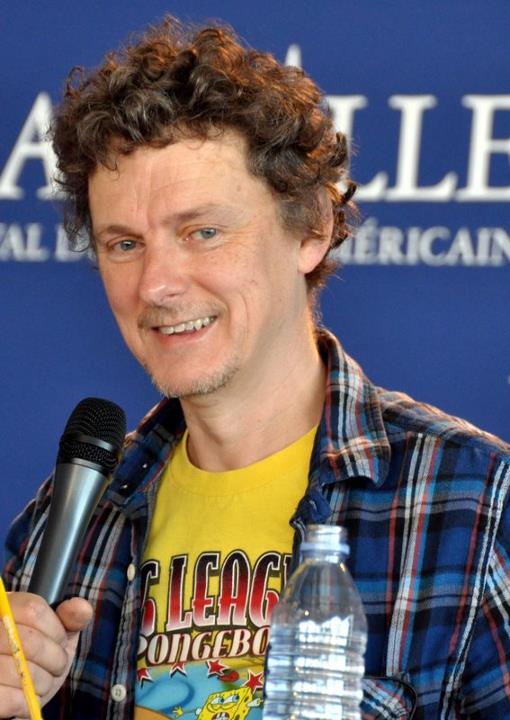 My daughter is allowed to send in a video of her performing a song from a musical of her choice that she feels best showcases her abilities. I'd like to collaborate with Gondry leeching off his specific inventive visual style and distinctive manipulation of mise en scéne to make an eye-popping number complete with his trademarks of bright colors and optical illusions.

What's that you say? The admissions committee wants the performance to be live with no edits? Not a problem. Michel Gondry, myself and my daughter will rehearse the number and the required blocking to make sure we can do it all in one take (think the dedication of the lads from OK Go). If this pipe dream somehow came true not only would my daughter have her pick of schools to chose from but I'd also get to work with an unparalleled genius. A filmmaker I, and many others, are always left wondering "how'd he do that?" after watching his latest production.